I packed up my car and moved down to Oklahoma the first week of January 2018, ready as I'd ever be for what was ahead. My internship was through the University of Oklahoma Health Sciences Center (OUHSC). It had equal emphasis on the three main rotations: foodservice management, clinical, and community nutrition. Each of these rotations were nine weeks long, and then there was a final five-week elective rotation.
We had one week of orientation before starting any of the rotations. All of our projects, plans, and expectations for the next eight months were laid out.
o-v-e-r-w-h-e-l-m-e-d.
That's how I felt. Overwhelmed and stressed. I was just going to have to take it one day, one week, and one rotation at a time.
Word of advice before I get started:
Treat your internship like a job interview… every. single. day.
You never know what connections, references, or job opportunities you might be crossing paths with.
There were 16 of us in my internship "class", but we were all at different locations and in different rotations throughout the eight months. My internship director intentionally kept us from having our clinical rotation first, since this is where you're given the most responsibility as an intern. I did my foodservice rotation first, then clinical, and then community. We all had the 5-week elective rotation last. I also got to do my foodservice and clinical rotations in the same hospital which was nice.
Foodservice Management: January 22-march 22
I won't lie to you… this was my least favorite rotation by FAR. It had the most projects, the largest number of positions and trivial tasks to learn, the earliest shifts (see ya at 6AM), it required a lot of physical labor, and unfortunately there were some major struggles going on in the kitchen/hospital I was placed at. They were extremely understaffed, the employee turnover rate was HIGH, and when you're the responsible intern… you get to pick up the slack.

I wouldn't even be able to tell you all of the different things I did in this rotation, but tasks included:
Building patient trays and delivering them to floors

Working at the sandwich station, the grill, or on the hot food line in the cafe

Working cash register in the cafe and keeping items stocked

Cleaning any and all areas of the kitchen and cafe

Unloading shipments into the freezer, fridge, or dry storage

Checking inventory and dating/labeling anything without proper identification

Preparing and delivering stock to each floor of the items kept available

Preparing/cooking different foods

Safety and sanitation inspections

Working in the dish room

Setting up for catered events around the hospital

Answering calls for late trays or special orders

Setting up interviews for the Foodservice Director

With all of this, we were responsible for a LOT of projects during this rotation. Projects always required many hours of work at home, after working 8+ hours everyday. Some of those projects included:
A productivity study

A sanitation inspection

A management review

A test tray evaluation

An employee inservice presentation

A recipe development

I had to modify one of the recipes from the kitchen's database, make it, and do an evaluation out in the cafe.
A performance improvement project

I organized, because I love to. 🙂
A business plan complete with marketing strategies, a menu with recipes and nutrition analyses, an operating budget, income statement, and operations.

These were done on a holiday or celebration of some kind to present a theme out in the cafe. I was assigned Mardi Gras.
clinical: March 26-May 25
The clinical rotation is just that: seeing patients in the hospital everyday and charting following the Nutrition Care Process. You can be exposed to all different types of patients and floors which could include general med/surg floors, ICU, CCU, labor and delivery, mental health, and more.
Occasionally I would get to do little food demos or educational tables with the other dietitians which was a nice change of pace.
At the end of this rotation is something called "staff relief" where you will essentially takeover the role of one of the dietitians in the hospital. It's a big deal, a LOT of responsibility, and a good gauge of how well you've grasped everything from the rotation. There were also a number of performance evaluations that had to be done throughout the rotation by my preceptor.
The projects in this rotation were all case studies. We had twelve different diseases or medical conditions to find amongst the patients we cared for throughout the rotation, and we would do a short case study work sheet on each one. The biggest project of the entire internship was another case study done during this rotation.
My final case study was 39 pages long (🙃), and this thing is a BIG deal. It's done on a patient I actually cared for during the rotation, and the report includes ALL information about this patient: background information, medical history, all past and current diagnoses and treatments, a detailed walkthrough of their entire hospital stay, nutrition history and nutrient analyses, intake during their stay, all medications and potential interactions, all different types of anthropometric measurements (weight, height, ideal body weight, weight changes, etc.), all biochemical data (labs) and medical tests done, nutrition diagnoses and detailed reports of each time you saw the patient, estimated energy and nutrient needs, economic outcomes of your medical nutrition therapy… and I'll stop there because I think you get the point.
These case studies were presented to our preceptor (and typically all of the other dietitians in the hospital) at the end of the rotation.
community: may 29-july 26
Our community rotations were setup to be done at a different location each week. This way, we would be exposed to as many areas of dietetics as we could in a short period of time. It was tough having to learn a new role each week and then leave once you finally had everything down. However, I really enjoyed it, and I actually had FUN during this rotation!
Some of the locations I was placed at and projects I did were:
(** = probably included in some way in all internships)
Women, Infants, and Children (WIC) **

The Health Department

I got to help give out free groceries from the food bank to over 100 people one day (and little did I know I'd be doing this with the food bank in a few weeks… see below!)

DaVita Dialysis **

I got to do a "Thirst Busting Tips" table in the lobby for patients during this rotation, and it was a hit!

Oklahoma Heart Hospital

I was at this rotation on my birthday, and my preceptor brought me a GT's Kombucha… it's the little things 🙂❤️

Senior Nutrition rotation **

There are a lot of safety and sanitation inspections in this rotation. We also got to do a food demo, which the seniors really enjoyed!

Regional Food Bank

I helped with a number of their kids feeding programs, and one day I got to travel around with two of the employees to setup and teardown their mobile food pantry for seniors at a couple different locations. I loved this rotation!

Kid's Cooking Camp

This rotation was two weeks due to an immense amount of planning that was necessary for the first week and running the actual camp the second week. It was hosted through OUHSC, and twelve of us interns were in charge of running it with my director.

Days were LONG (12 hours) and kids have way too much energy, but getting to teach them about food and nutrition, helping them learn to cook, and encouraging them to try new things was so worth it.

Private practice fitness dietitian

This rotation was really unique, and I enjoyed it. I made a lot of different handouts and helped plan for and run a kids endurance camp.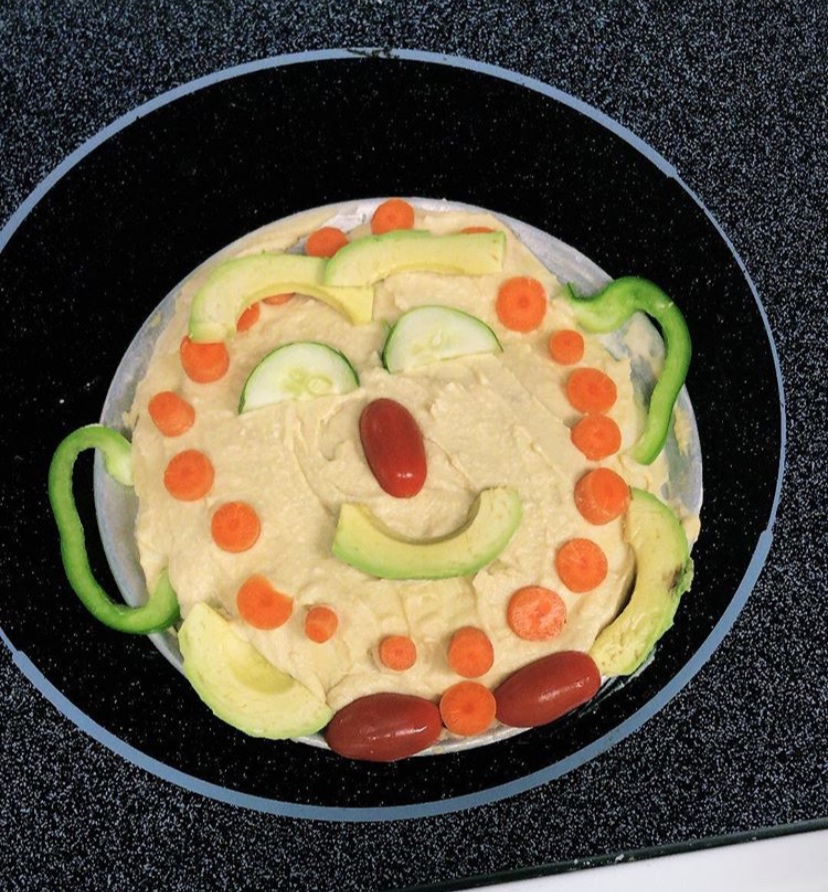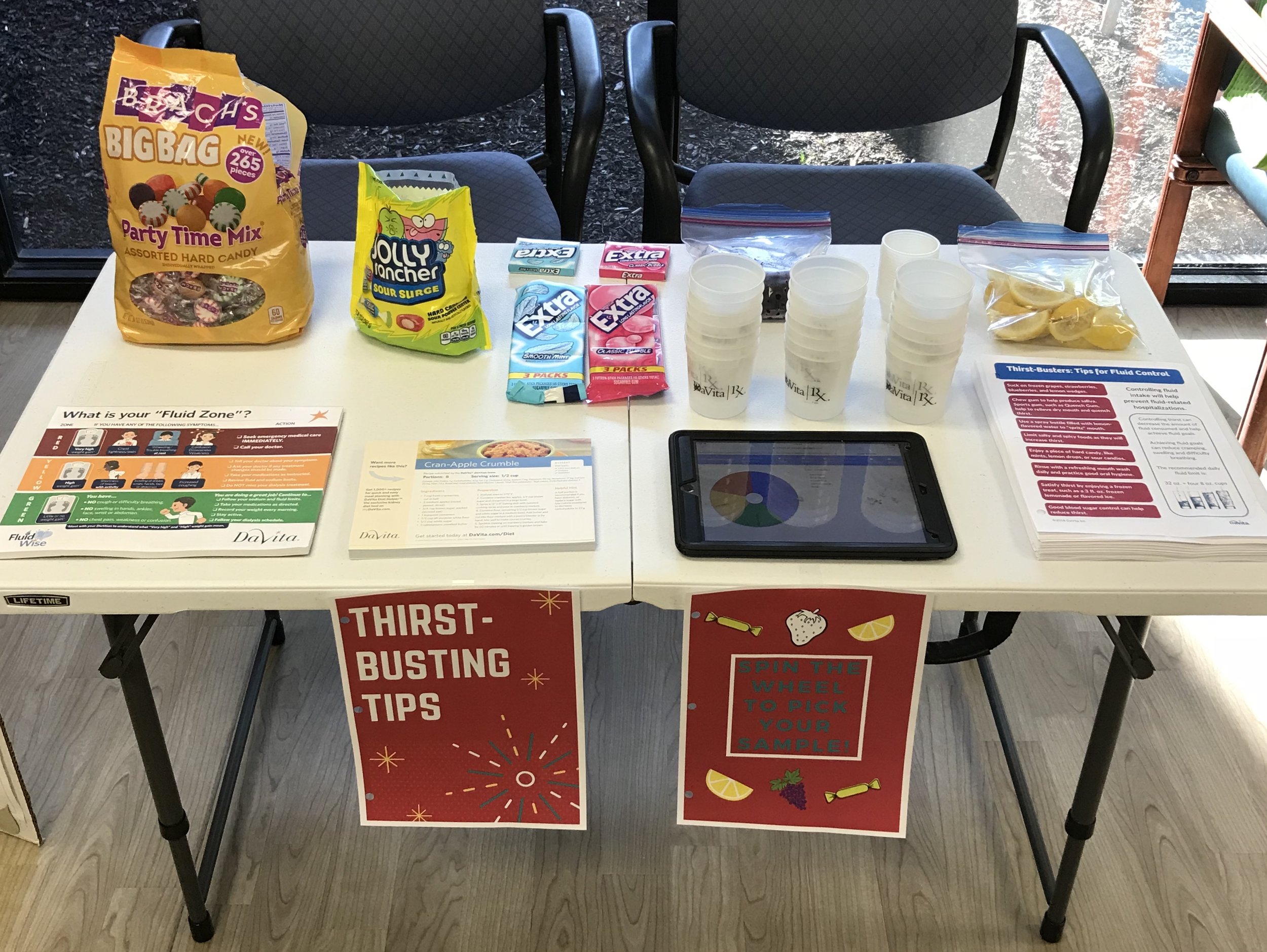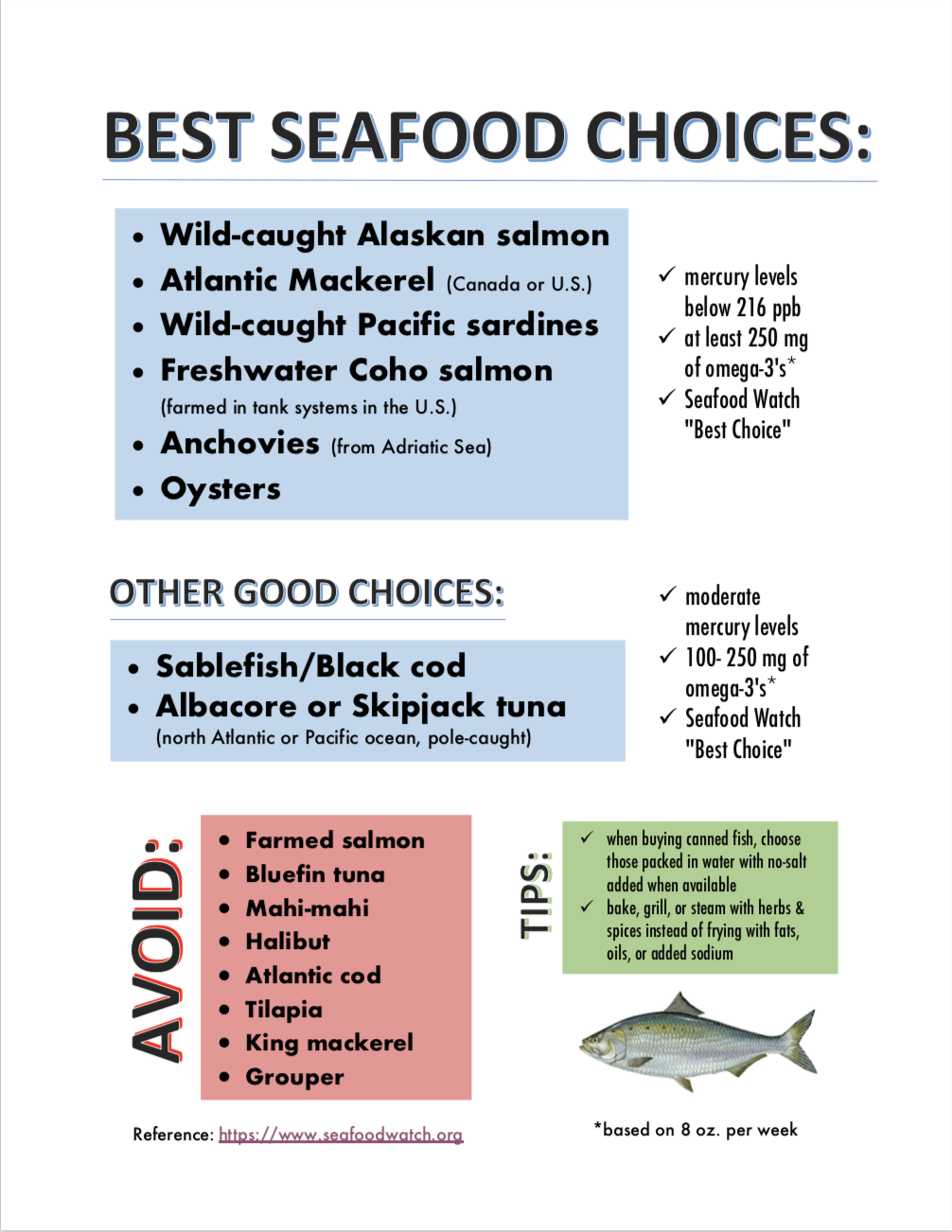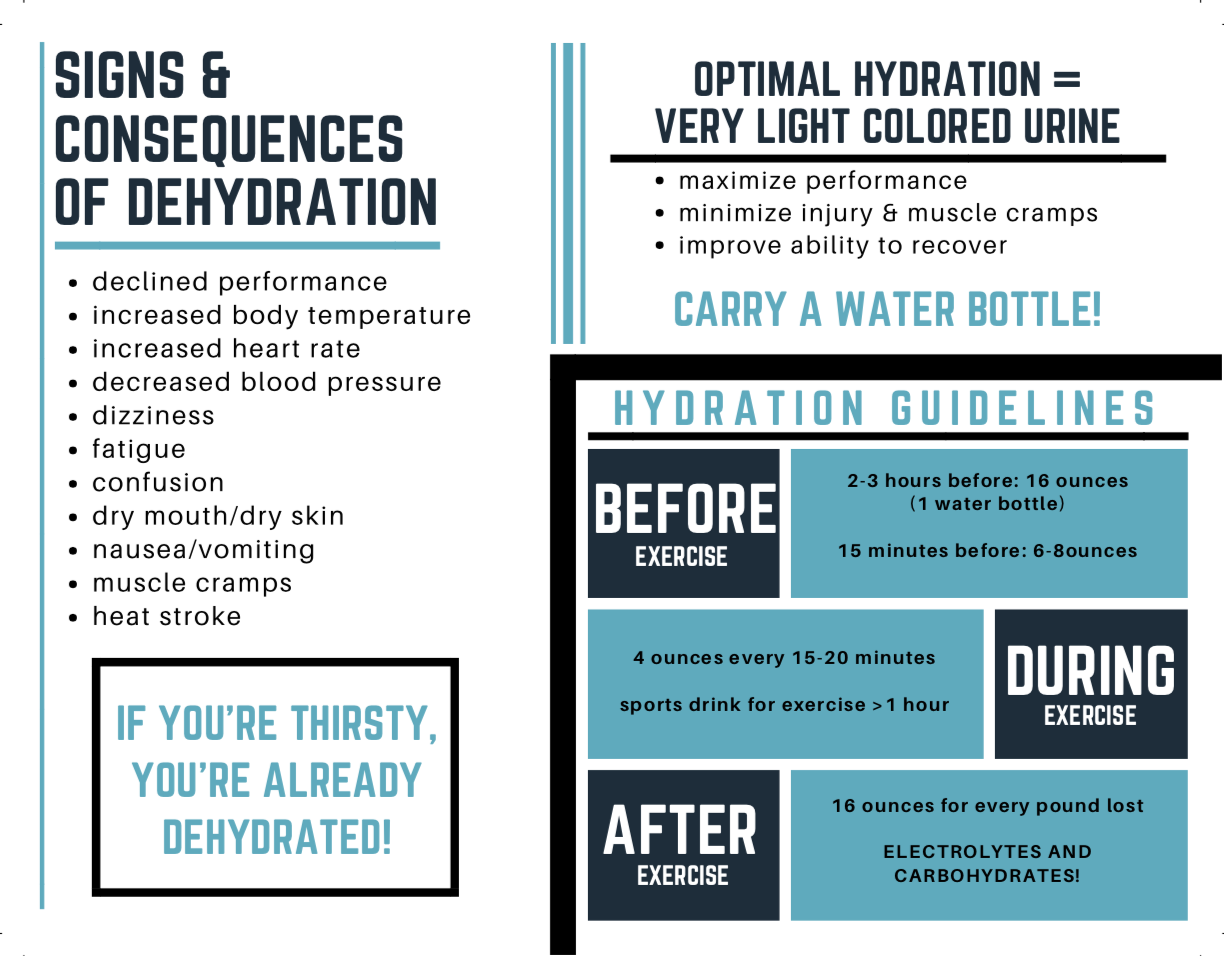 elective: July 30-august 31
The elective rotation was such an awesome opportunity and truly what stood out to me the most about the internship when I applied. This rotation could essentially be done anywhere in the country; all 16 of us in my internship class were from out-of-state, and about half of us returned home to complete this rotation.
We were responsible for finding a preceptor that was willing to take us on for these five weeks, as well as creating a learning plan with objectives, activities, evaluations, and learning needs codes.
I connected with a dietitian in South Carolina who had her own private practice and worked with many eating disorder clients. I was able to work remotely and got to live at home, which was awesome after not seeing my family for seven months. Most of the work that I did was:
Writing blog posts for her website

Creating handouts and ebooks for her to use in her practice

Doing research on different faith-based eating disorder treatment centers

Revamping her social media accounts and posting 1-2 times daily
I also had weekly video sessions with her where she would teach me about starting and running a private practice, different things about working with eating disorder clients, and I could ask whatever questions I had.
tip: always write a thank you card to your preceptor after each rotation, plus anybody else that provided their guidance and time to you.
We were working at our internship rotations Monday through Friday every week from January through August, with one day off for Memorial Day and one day off for the fourth July. However, there were a couple of days that we had some unique planned experiences.
"Class Days"

There were two days that my class met to learn about a specific area of dietetics or a unique connection to the field.

The Oklahoma City Beef Council told us all about what they do and took us to tour the factory where all of the burger patties get made for McDonald's (I have to admit, it was quite impressive). We also visited one of the farms that produces a lot of this beef, and they showed us how cows are artificially inseminated. 😷

We got an awesome presentation from the dietitian that works at the Laureate Eating Disorders program. We got to ask lots of questions, tour the whole facility, and meet the extremely passionate chef.

OKAND Spring Conference

We were required to attend at least one day of the Oklahoma Academy of Nutrition and Dietetics Spring Conference. This was the first real conference I got a chance to go to, and I enjoyed it SO much. I definitely recommend attending as many things like this as you can!

Video-taped counseling session

"Actors" were given a patient role to play, and without much background information, we had to conduct a live counseling session. Then with partners, we had to critique each other's performance.

COMPetency exam

The last day before our elective rotations (and before many of us in my 'class' moved home to complete that rotation), we had to take what I would call a pre-RD exam. It was basically a final exam for the internship, and you had to pass. There were a number of people in my class that didn't pass, so they sorted out some way to retake it during the elective rotation. Thankfully, I didn't have to worry about that.
I finished my internship on August 31st.
Then it was time to study for the RD exam. I did take a couple of days off after the internship to relax, but I knew I didn't want to wait very long to take my exam.
Studying basically became my "job" for the next 5-6 weeks, because it's what I did for hours a day. I made sure to take breaks and days off so that I didn't burn myself out, but I swear I could hear Jean Inman's voice ringing through my ears all day long.
I took the exam on October 11th, and when I was ready to click the last button to see if I had passed, my heart was racing so fast. I said (another) little prayer, clicked, and smiled so big.
I finally accomplished what I had been working towards the last 4.5 years, and boy did it feel GOOD. It's also pretty cool to have letters after your name 😉
If you don't pass the exam, you're eligible to retake it after a 45-day wait period (paying again too, of course). You can also choose to take the NDTR exam that I mentioned in part two.
The RD journey is not an easy road, but if you're truly passionate about dietetics, you will make it. That passion is honestly what I feel carries all dietitians through this intense process. Without it, I'm not sure the effort is worth it.
I hope you've enjoyed this series and learned a thing or two along the way. Please never hesitate to reach out if you have questions about ANYTHING.
If you'd like a post about life after the exam, more detail about a specific part of the journey, or even a Q&A style post, let me know on the Instagram post below. RD out! ✌🏼